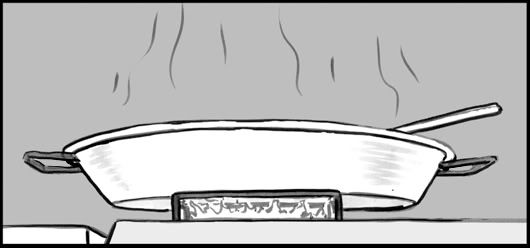 I have rather simple obsessions and making paella is one of them. Oh, 10 or so years ago, while I was on an LDS mission in England, I had a companion who was from Spain and he wanted to show us (there were 2 others in our flat) the joy of making Paella. Well, the language barrier and lack of propper supplies made it hard for him to make it properly but he did his best and we had a very good meal. He told us it was nothing like it's supposed to be and you could see the disappointment in his face. Ever since then, I've sought to, not just create what he made but to recreate the paella which he meant to make.
Since then, I've had several failed attempts and a long period of "giving up" on it altogether. That was before I thought of even looking it up on the internet. A couple years ago I resumed my journey once again and it has become an obsession of mine to make the perfect, authentic, paella. I found the
authentic recipe
and method of cooking it. I even went to the effort and expense of buying an 18" paella pan to take it to that extra level of authenticity. I've gone to, what some (including my wife) may see as, wasteful measures to achieve perfection. Buying medium grained rice instead of using the long grained rice we have. Spending $14 on a seemingly insignificant amount of saffron (hey, it goes a long way).
My next step will be to hunt down a place where I can find rabbit meat around here (shouldn't be too hard I imagine) just so I can have it the way it was meant to be had. Sure, I've experimented with variations as well so I can get a feel for what makes it work (I'm still struggling with getting the rice just right [see, I'm obsessed]) but I really just want one time to achieve the perfect paella. Then I will reach a level of content and probably find a new obsession. So, if you come to visit me or stay a night or two, don't be surprised if I make a batch of paella, and send you home with some of the leftovers. I must say, it is bloody delicious!
The origional paella recipe
Paella: Rice at Its Best
La Tienda - where I got my paella pan